WEEKLY SCHEDULE
Saturday, Oct. 22 – Abercius, Bishop
5:00 PM Outreach Divine Liturgy in Santa Paula
Sunday, Oct. 23 – 20th Sunday after Pentecost
8:30 AM Matins
9:30 AM Divine Liturgy
Monday, Oct. 24 – Arethas and Others, Martyrs
8:30 AM Morning Prayer
6:30 PM Prayer Service* for healing of Addictions&Mental Illness
Wednesday, Oct. 26 – Demetrius, Great Martyr
8:30 AM Morning Prayer
9:30 AM Photina Walk
6:30 PM Divine Liturgy
7:30 PM Firepit Social
Saturday, Oct. 29 – Anastasia, Venerable Martyr
5:00 PM Outreach Divine Liturgy in Santa Paula
Sunday, Oct. 30 – 21st Sunday after Pentecost
8:30 AM Matins
9:30 AM Divine Liturgy
*Add first names to this prayer service by emailing niemirick@gmail.com
MYSTERY OF REPENTANCE (Confession)
St. Mary's: Sundays 8:45 AM or by appointment
Santa Paula: Saturdays 4:15 PM or by appointment
PRAYER REQUESTS
(Please resubmit or submit names to admin@ByzantineLA.com)
The Carlin Family, Michael Hefferon, Shirley Kunze, Michael Mina, Peter Mina, Fr, John Mina, Mila Mina, Lana Zimmerman, Patrick Zimmerman, All the sick and suffering of St. Mary's
WEEKLY DEPOSIT
Collection: $1,030.00; Candles: $55.99; Online: $330.00; Santa Paula: $1,567.00
Total: $2,982.99/ Attendance- PSM: 51
Great-Martyr Demetrius – October 26th
Great-Martyr Demetrius' family was secretly a Christian in the late 3rd century when the Church produced so many martyrs. He was appointed to a high military position in the region of Thessaloniki and converted rather than persecuted the population. He was thrown in prison but continued to draw his fellow cellmates to Christ. When the emperor challenged the prisoners to fight his champion wrestler, one of Demetrius' disciples, Nestor, asked for his blessing to do so. He received the blessing and bested the champion. This enraged the emperor and he had both of them killed. Great-Martyr Demetrius intercede before the throne of God to save our souls!
St. Mary's Heritage – Nancy Sumandra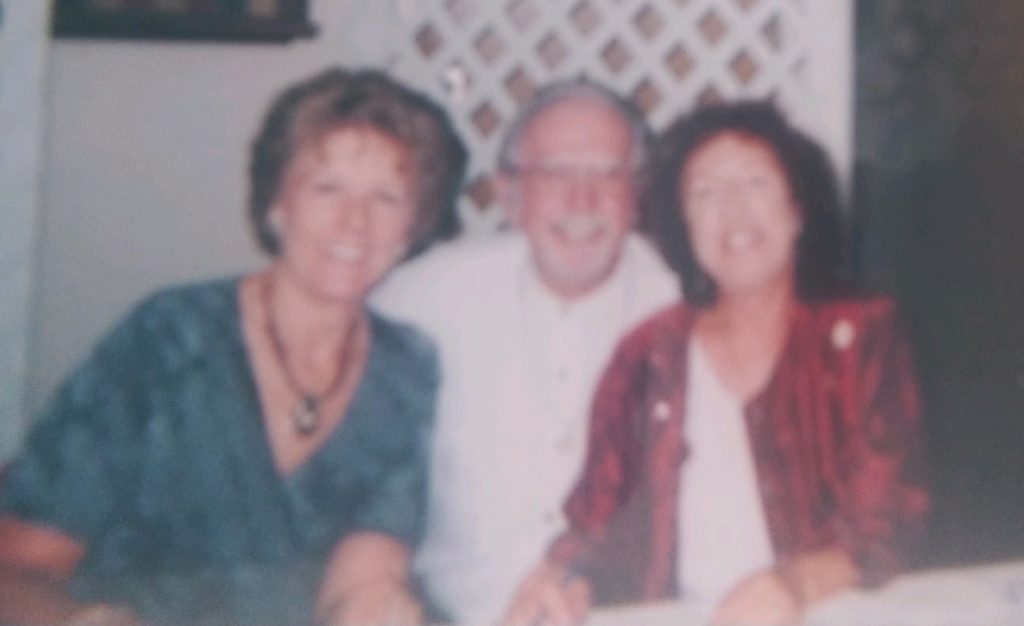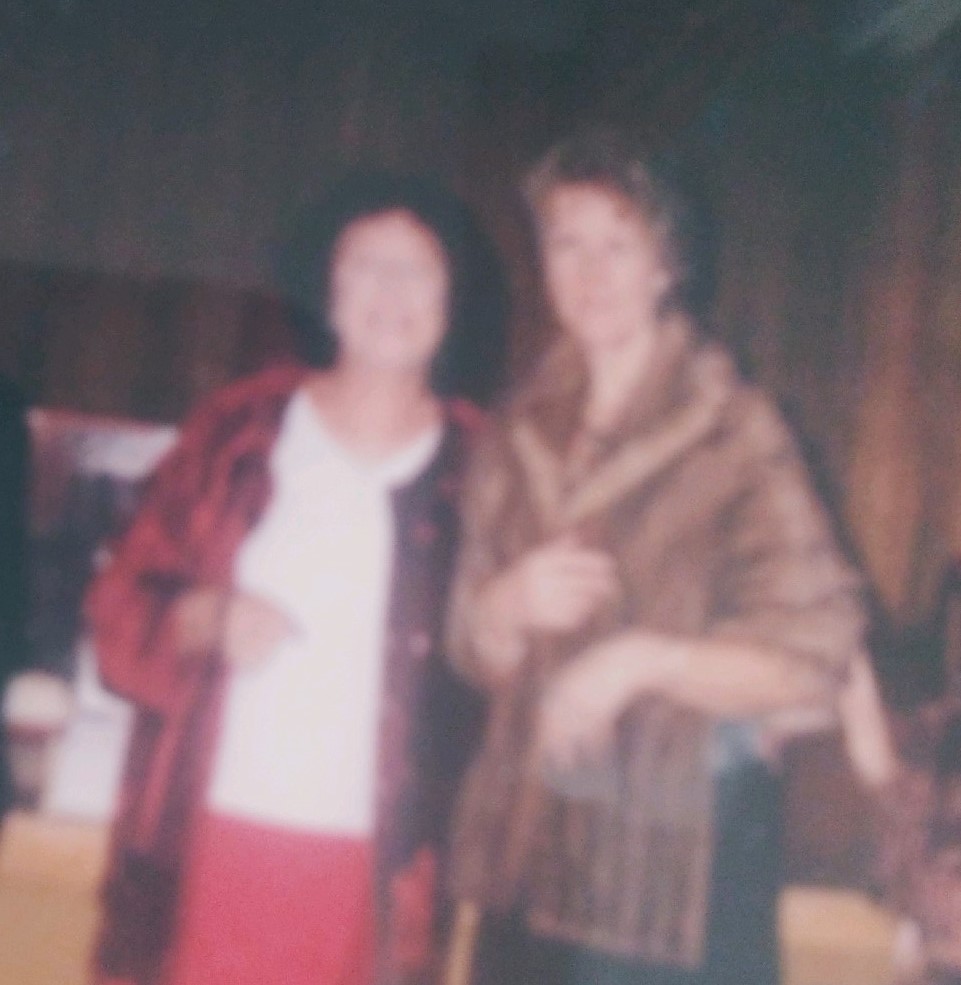 These pictures remind me of many fond memories working with her at our luncheons and also working in the kitchen with her. She was always smiling and laughing and seemed to enjoy whatever she was doing –Mary-Jo Koman
Nancy Gemus was born in Johnstown, PA in 1941. Nancy met her husband, Michael Sumandra, at a wedding when he asked her to dance. They had their first date on Sept. 8, 1958. They got married on Aug. 26, 1961 at St. Mary's Greek Catholic Church in Johnstown. They moved to Southern California and joined St. Mary's that same year. Nancy and Michael were married for 45 years before Michael's passing in 2006. We lost Nancy on Oct. 3, 2019. Nancy and Michael have five children: Michele, Cathy, Stephen, Mark, and Nicholas.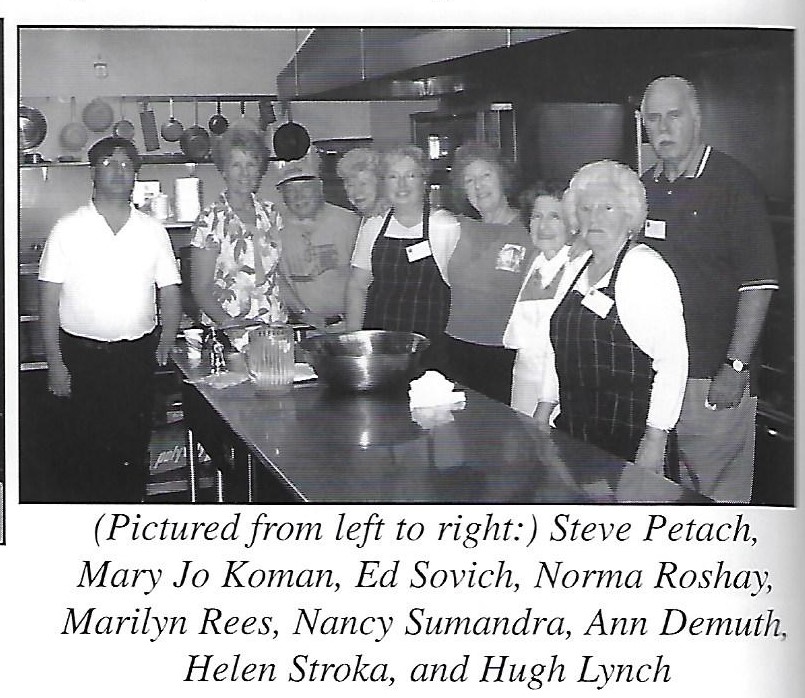 Nancy always wore purple…the tennis instructor would quip and lob one over the net to those failing to seek permission to wear her color but she never gave her best backhand (except maybe to Steve or Mark)… During polka dances, Christmas parties or wedding receptions in the big hall, Nancy made excellent use of the steps learned in the Arthur Murray dance lesson package…it takes two to tango…Nancy and husband Mike would always put on a show to entertain the crowd…let's not forget to remember Mike Sumandra, Nancy's other half…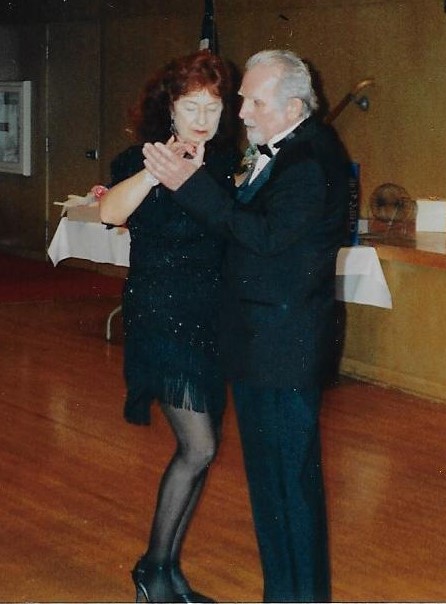 –John Michnya
Nancy's signature red hair and all-purple outfits made her easy to spot, but it's her warm laugh and joyous smile that I remember the most. She was full of love and compassion. I remember sitting next to her at a Mother's Day breakfast with baby Fern on my lap. Fern was grabbing food off Nancy's plate. When I went to stop them, Nancy said, "Whatever baby wants, baby gets," and handed Fern her cherry tomato. Whenever I wore purple, she would always give me a wink and a "Love that dress," as she went by. –Anne Seabright
"If they do not listen to Moses and the prophets, neither will they be convinced if someone rises from the dead." Abraham spoke to the rich man to emphasize to him and to us that we have many words of truth that show us the right way to live our lives. In his mercy, Our Lord calls servants to be those modern day prophets by living as priests, deacons, subdeacons, monks and nuns. Is this something the Lord may be doing in your life? If so, contact the Vocations Office at 206-329-9219 or email: vocations@ephx.org
Saturday, October 22 –